We Treat All Ages from Babies to the Elderly
All 4 practitioners at Brisbane Osteopathic Centre have post graduate training in Cranial Osteopathy or Biodynamic Osteopathy which is a very gentle form of treatment and uses subtle balancing techniques rather than massage, articulation or quick forceful movements like HVLA.

For this reason we are able to treat even the most fragile members of your family, including Babies and Seniors. We also thoroughly enjoy treating, and frequently see Children, Teenagers,  Pregnant Women and Adults.
We have a clinic that is set up to be family friendly  We can easily accommodate prams and have a changetable in the reception area.
We have a flat entrance to the centre which is easily accessible for wheelchairs and crutches. There is plenty of street parking available.
Adults and Teenagers See Us For a Variety of Complaints

We frequently see adults and teenagers for treatment of all the common complaints that a more manipulative type of practitioner does, and sometimes we can start treatment earlier than they can.  If you are very inflamed or in a significant amount of pain and wouldn't be able to be manipulated you are still be able to see us because we don't need to move you around much, and we don't push or massage the sore area.
Headaches and Lower Back Pain are frequent conditions we see, but we also treat a wide range of Conditions in these age groups such as joint sprains and muscle strains.
Teenagers can suffer from some growth related problems like scoliosis and knee problems,  and carrying a heavy school bag can cause postural strain and headaches. We commonly treat teenagers with sporting injuries. Our Adults and Teenagers pages will give more information about this.
Babies Need Osteopathic Treatment Sometimes
Many people who notice that we treat a lot of babies will ask why they would need to come in.  While it is true that most babies have very little strain in their bodies, some have a preference to look in one direction.  This may also occur if the baby has had a very long or traumatic birth and been stuck in the birth canal for a period of time or needed some assistance such as forceps or vacuum delivery. These strain patterns sometimes cause the baby to experience pain or discomfort.
We also see babies when parents concerned about their babies head shape. Or when Mum and baby may be experiencing feeding difficulties. Osteopaths are equiped to recognise developmental milestones. Our aim is to help babies grow and develop into a healthy, happy and content child and ultimately a healthy adult.
If you'd like to understand more, check out our Babies page.
And So Do Children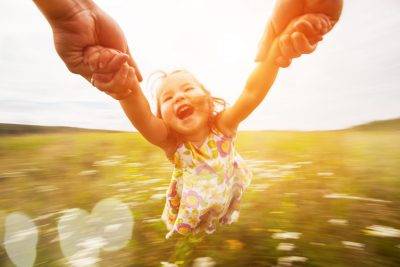 It is true that children have lots of bumps and falls and don't have many problems from them, but sometimes they will have a lingering strain that is worth treating.
Common injuries like sprained ankles or twisted knees can cause ongoing problems if these strains are not addressed. Parent will notice a limp, even when the child is no longer experiencing pain. In these cases osteopathic treatment is important to restore normal gait and avoid ongoing problems.
If you'd like to know some of the other common reasons to come in, click through to the Children page.
Pregnant Women Also Find it Useful to Get Osteopathic Treatment for Their Aches and Pains
The changes in posture and joint flexibility mean pregnancy can cause some strains in the pelvis, groin, lower back and ribs, but also can cause headaches and neck pain.
Our gentle cranial osteopathy is perfect for pregnant mothers who can't be manipulated or twisted and stretched in the same way as they might be whilst not pregnant.
Our Pregnancy  page can give more detailed information about this.
Seniors Find Treatment Helpful for Maintaining Their Mobility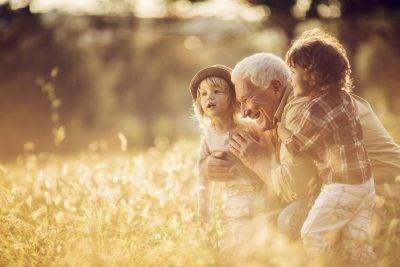 Along with all the common adult complaints, seniors have some extra considerations for treatment. The fact that we use such a gentle technique means we can still see a patient even if they have a condition such as osteoporosis.
Our clinic is set up for people with limited mobility.  We are on one level and our beds are electric and easy to get to the right height which make it easy for patients.
Check out our Seniors page for more information.