At Brisbane Osteopathic Centre we pride ourselves in providing the best quality osteopathic care for every patient who walks in our door.
Our History
Our two founding osteopaths, Shayne Day and Scott Baxter, had been working in and around Brisbane for a number of years before they opened Brisbane Osteopathic Centre in October 2004.
Our shared vision was to open a centre where the osteopaths used the same gentle cranial technique. This meant that patients would always be able to get the continuity of care they required without being affected by waiting lists or holidays.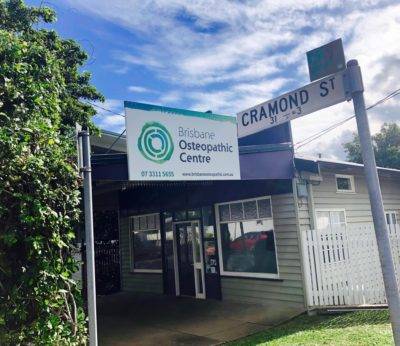 The clinic was opened in 2004, which is when Trent Sigley and Rebecca Baxter joined the practice.
These four osteopaths form our core team who have been with the Brisbane Osteopathic Centre since the beginning.
With 4 osteopaths all using the same technique we are able to provide appointments quickly for patients in pain.
Our Training
We have all undertaken 5 years of undergraduate training at RMIT and are registered with AHPRA, the governing body for health care practitioners and Osteopathy Australia. As members of AHPRA we are required to maintain continuing education annually, including maintaining our first aid and CPR skills. This legislation has only come in in 2010, but at our osteopaths have always undertaken postgraduate education since graduating. It is part of our commitment to provide a better quality of care for our patients.
Cranial Osteopathy – A different approach
Our practitioners use the gentle approach of cranial osteopathy. Introduced in the final years of the undergraduate course our osteopaths have fine tuned their skills with hundreds of hours of post graduate training, around Australia and the World.
We have all trained in the Biodynamic Approach to cranial osteopathy as taught by James Jealous, and our core team have all completed Phase 1-9 and various other courses including the Treatment of Children Phases 1-3. Each practitioner has completed further training in areas of interest as well as reading journal articles and research.