At Brisbane Osteopathic Centre we pride ourselves in providing the best quality osteopathic care for every patient who walks in our door.
What is Osteopathy?
Osteopathy is a drug-free, hands on therapy that aims to improve your health and wellness. Your osteopath will work to decrease any of your strains and muscle tension so you can enjoy life more. There are many different techniques that osteopaths may use to help align your body and improve it's function. Find out more about osteopathy here.
Cranial Osteopathy – A different approach
Our practitioners use the gentle approach called cranial osteopathy. Introduced in the final years of the undergraduate course our osteopaths have fine tuned their skills with hundreds of hours of post graduate training, in Australia and the World.
Our osteopaths have completed Biodynamics Phase courses I-IX in America,  Australia and New Zealand. Our osteopaths have the skills and training to treat babies having completed post graduate Paediatric courses.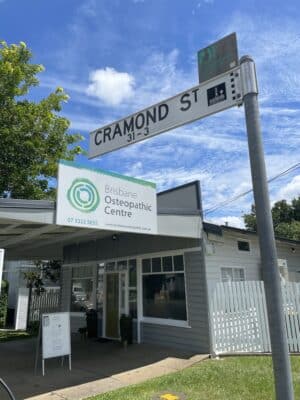 Our core team have all trained in the Biodynamic Approach to cranial osteopathy as taught by Dr James Jealous, and have completed Phase 1-9 and various other courses including the Treatment of Children Phases 1-3 with Dr Robyn Seamer and Dr Manuela Da Rin.
Each practitioner has also completed further training in areas of interest as well as reading journal articles and research.
Our Training
We have all undertaken 5 years of undergraduate training at RMIT or SCU and are registered with AHPRA, the governing body for health care practitioners and Osteopathy Australia. As members of AHPRA we are required to maintain continuing education annually, including maintaining our first aid and CPR skills. This legislation has only come in in 2010, but our osteopaths have always undertaken postgraduate education since graduating. It is part of our commitment to provide a better quality of care for our patients.